Welcome to our online show!
Big Surprise!!
Waiting For You In The Live!
We're going to have a live stream for Customized Resin Crafts Manufacturer on Alibaba platform,  welcome to watch our online show, click below picture or the link below to reach directly to our online showroom.
Welcome to our online show, Direct to Showroom Link: https://activity.alibaba.com/page/live.html?topic=8a251144-d42e-44e1-8a7b-1fc99bd6621a
Best Regard.
Live time :
14th. Aug(Beijing Time)19:00 PM
14th. Aug(Pacific Time)11:00 AM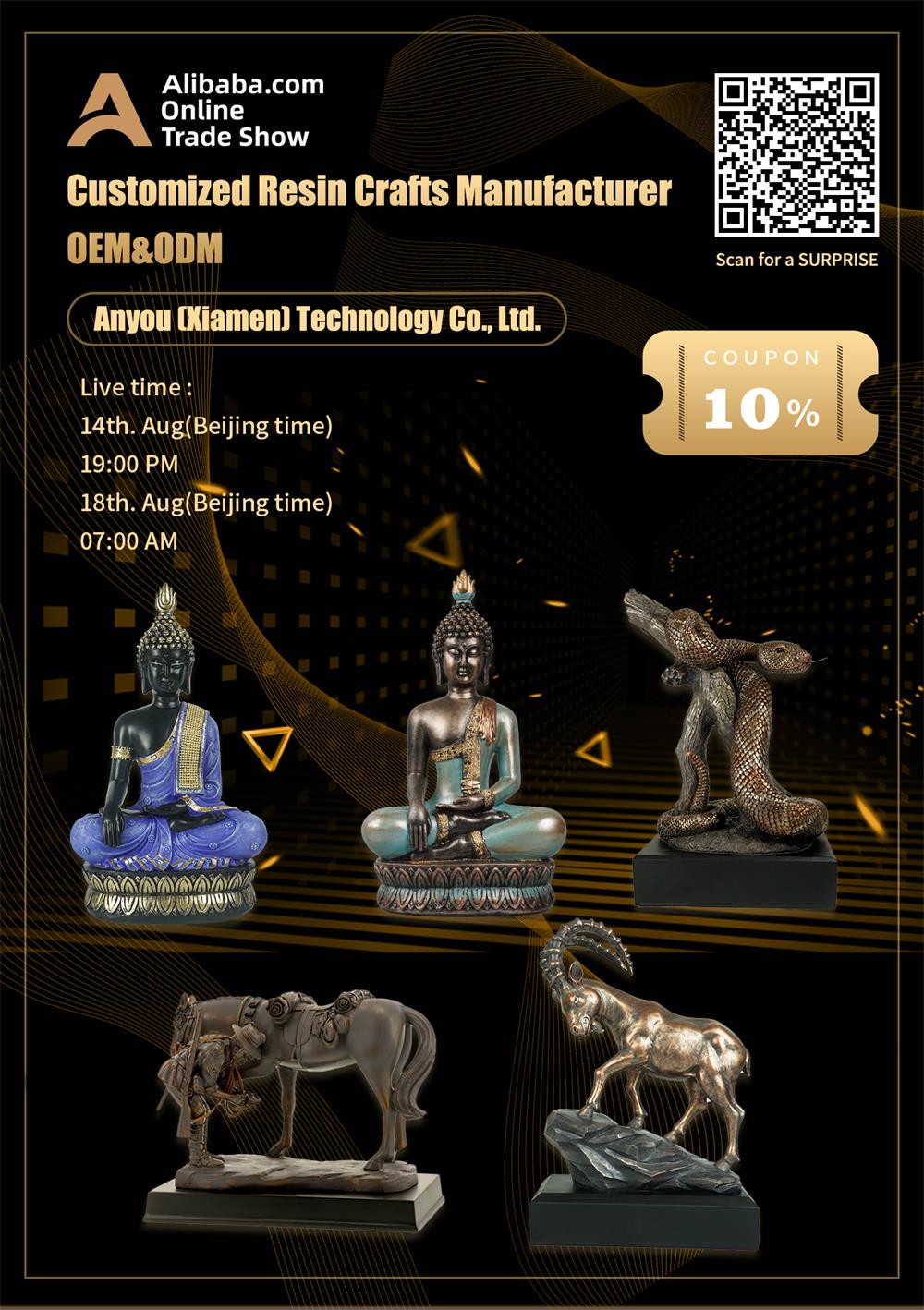 —————————————————————————
Wrote by Alex Lee/ Anyou (Xiamen) Technology Co., Ltd.
2020-8-14
---
Post time: Aug-14-2020